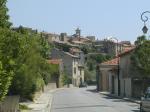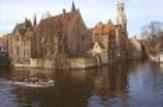 It's amazing what can happen when you make one of your passions your main priority in life. Even if I
only have as little time as just under a week, I make it a point to see something different in the world. Do
some of my friends think I'm crazy when I go to somewhere like Italy for less than a week? Of course. But
it has allowed me to have seen so many wonderful and amazing places. And each one offers something
different culturally. This all started when I was 24 years old and this obsession has only grown more and
more over the years.

Below are the travels I have done from my first trip overseas to everything else afterwards. This is just a
testament that people can say that they 'don't have enough time' to go somewhere...but if you want to, it's
always possible. Even if it's not for as long as you would ultimately want.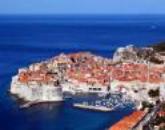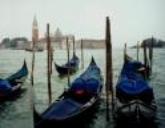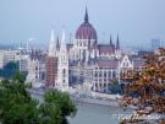 August 2000
: Barcelona, Mallorca, Aix-en-Provence, Marseilles, Florence, Naples, Pompeii, Sorrento,
Positano, Sardinia


March 2001
: Frankfurt, Prague, Vienna, Salzburg, Munich


December 2001:
Paris


January 2002
: Bruges, Brussels, Amsterdam


March 2002
: Milan, Como, Venice, Florence, Rome


June-July 2002
: Chambery (a small town near the French Alps that I lived in while doing a school
program);

Travels while there:
Paris
, Marseilles, Avignon, Arles, Annecy, Lyon, Grenobles, Geneva, Bern,
Aix-les-Bains, Chamonix, Monaco, Cannes, Nice, Cinque Terre, Turin, Barcelona, Madrid, Toledo


November 2002
: Milan, Florence, Tuscany (Greve-in-Chianti, Montalcino, Montepulciano, Siena, San
Gimignano, Lucca, etc.)


March 2003
:
Paris
, Arles, Avignon, Orange, Pont-du-Gard, Gordes, St. Remy-de-Provence, Les
Baux-de-Provence, Roussillon, Isle sur la Sorgue, St. Maries-de-la-Mer, Valence, Tain L'Hermitage,
Beaune, Dijon


October 2003
:
Croatia
,
Budapest


October 2004
: London, Windsor,
Dubai


December 2004
:
Venice, Asolo, Verona, Rome, Capri, Sorrento


May 2005
:
Stockholm
,
D
enmark
,
Iceland


September 2005
:
Tanzania, Zanzibar, Nairobi


January 2006
:
Japan


April 2006
:
Around-the-world trip