Iceland...

Iceland definitely exceeded my expectations. The natural beauty of this country is truly
breathtaking. Waterfalls, geysers, craters, volcanoes, glaciers...this country has all of
them! Add some adorable sheep and Icelandic horses and it's next to impossible to not
go snap-happy with the camera...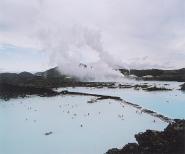 The Blue Lagoon
- This was an awesome way to start
our trip to Iceland. It was pure relaxation...complete
with self-given silica mud facials!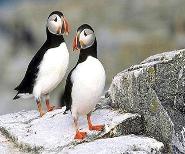 These are
puffins
. They are Iceland's most famous
bird. They are just adorable with beautifully
colored beaks.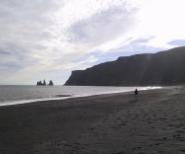 One of the coolest things I saw while in Iceland were
the black sand beaches of Vik.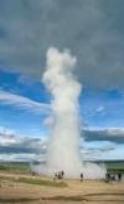 Strokkur
at Geysir. This is one of the most
predictable geysers in the world. It goes off about
every 5-10 minutes. This is actually the area where
the term 'geyser' was coined.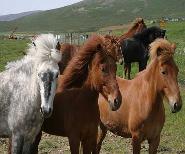 Icelandic horsies!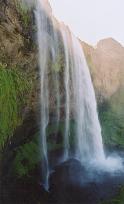 Seljalandsfoss
- The first waterfall we came
across. There is a pathway behind it which
gives an impressive view from the other side
of the waterfall.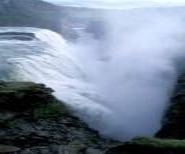 Gulfoss
- This was just amazing. And not just
for how it looked. I could have listened to the
sound of it for hours.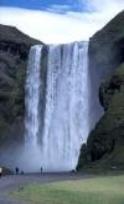 Skogafoss
- This waterfall was massive. There was
a path to walk to the top where it was great to see
a completely different vantage point.