Stockholm...

I decided to go to Stockholm when I first arrived so that I could get a visual of
what it was like. I was only there for a brief amount of time (1 day/evening) so
it's hard to really give a fair assessment...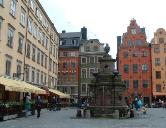 Stortorget in Gamla Stan - This square was exactly
how one would view 'Scandinavia'.

Nobel Museum - I only went to this museum
because I had the Stockholm Card but I ended up
really enjoying it! I learned a good amount about the
differences in the Nobel Prizes and there was a
really good Albert Einstein exhibit.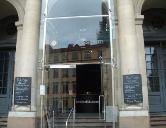 This is a view on the waterfront in Stockholm.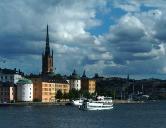 One of the extremely narrow alleyways in Gamla
Stan in Stockholm.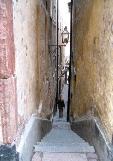 Vasamuseet - This museum houses the Vasa (the
warship that sank in Stockholm harbor in the
17th c.).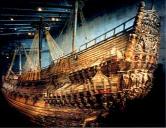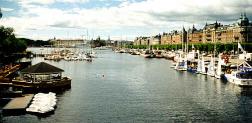 This is another view of the Stockholm waterfront.
Taking a boat ride is a great way to take in all of the
different views.