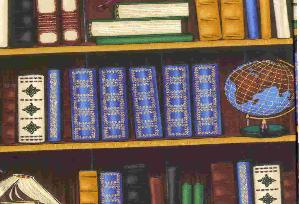 Resources That Have
Been Extremely
Helpful...

Websites:

General Information:


www.lonelyplanet.com

This website has an excellent message board (Thorn Tree Forum) in addition to excellent information pertaining to just about every
destination.


www.bootsnall.com

This is a great website to look at message boards and ask questions. Just about every destination is represented.


www.whichbudget.com

This is something I just found to find budget airlines in every different country!


www.skyscanner.net

A great website to compare prices of budget airlines.


www.virualtourist.com

This is useful if you want to look at pictures of possible destinations. It's also a great website to read travelogues. Just about every
destination is represented.


www.igougo.com

This is very similar to virtual tourist. It's great to read travelogues and see pictures, etc.


w
ww.wikitravel.org

This is one of my new favorite sites. I just found out about it and I've been having so much fun checking it out!


www.mapcrow.info

The site I am using to track my mileage around the world


www.roughguides.co
m

This is like virtual tourist, etc. But it's always nice to get other opinions/ideas of places.


www.embassyinformation.com

This website is good to find out which embassies are in different cities in the world.


www.travellerspoint.co
m

Like many other websites, they have information on most countries with ideas of how to do things on a budget.


www.cia.gov/cia/publications/f
actbook/
-
This website is what I'm using to get facts about different countries.


http://travel.state.gov/visa/am
ericans/americans_1252.html
- This website has been my 'go to' for all questions regarding
passports, visas, country info, etc.

Tour Companies:


www.imaginative-traveller.com

This is a website that my friend referred to me. They have great tours for adventure travellers that are on a budget.


www.adventurecenter.com

Much like the website above, this has some great tours that are geared to people that want to experience the culture of where they are.
These tours are also priced to cater a smaller travel budget.


www.i-to-i.com

This company offers tours where you have the opportunity to volunteer while being abroad. We're using this company for our South Africa
tour.

Personal Websites:


www.indiamike.com
- I found out about this site from one of the message boards I was on. Since I don't have a clue what to expect when
I get to India, I figure this will give me a bit of insight.


www.thirteenmonths.com
- An excellent website of a newlywed couple's thirteen month honeymoon. (They are from San Francisco
and I got together with them before my trip and they are wonderful people!)


www.hectoryague.com
- A website I found about a guy who traveled all over the world.


www.wanderingwalkers.com
- Joy and Jason's website for their trip around the world that just starting in January 2007.