Traveling is just one of many of the things I love to do. But why stop
there when there are so many other hobbies/fun things to do in life!
I'm just lucky that many of these things can be put to use while I'm
traveling!


Photography
- This is a fun thing for me to do while on trips, with friends or even
just walking around the streets of San Francisco. Unfortunately, it takes a lot of
patience for those who are with me because I'm always wanting to stop to take pictures.


Wine
- One of these days, I might have to admit that I have a problem when it comes to
my consumption of wine. But in the meantime, I'll just raise my glass and say 'Cheers!'
to being a oenophile-in-training.


Restaurants
- One of my favorite things to do while I'm not on the road is try new
restaurants. While I don't eat out extremely often, it's always fun to find places that you
just simply have to go back to. When I'm traveling...it's an unfortunate thing...but eating
out is a must. ;) This gives me an opportunity to try a lot of places outside of San
Francisco!


Cooking/Baking
- As any of my current or former roommates know...as well as
co-workers...I simply love to bake! Sometimes it's just because I want to try a new
recipe. Other times it's so that I can bring something to somebody's house. But in any
case, it's something I totally have fun with. I've also gotten on the cooking bandwagon. I
love having friends over and making dinner or having parties where I can do a
combination of making things and setting everything up.


Scuba Diving
- Okay. This is a new one. I was inspired to do this by a friend since I
was planning to go to Zanzibar. My main concern was that I'm claustrophobic...and let's
face it...I'm not the best swimmer. But neither of these proved to be a problem. We went
to Monterey Bay for the certification dive and I had no problem with the whole
'breathing under water' concept. We saw lots of starfish and kelp, etc. I'm excited for
the colorful fishies and reefs that now await me!


Breast Cancer Walk
- Last year my friend from work inspired me to do the Avon
2-Day Walk in San Francisco. It turned out to be a great experience. I signed up 6 weeks
before the walk. I was really concerned about fund-raising aspect of it--not only do I
hate asking for money, but there was only 6 weeks to raise $1800. My friends and
family are amazing because, with their help, I raised almost $7000! A lot of physical
training went into this, too. Many LONG walks. The event was 26 miles the first day and
then 13 miles the second day. About 40 miles in the 2 days with no blisters or
soreness...not too shabby!


The University of Arizona
-
It's a bit difficult to stay as up-to-date with
everything at U of A while being in the Bay Area. But when March Madness rolls
around, you can definitely find me glued to any television that is playing an Arizona
game.


Past Travels
- These are some of the trips I have done in the past.


A bit more about me...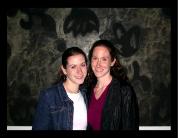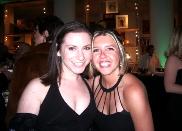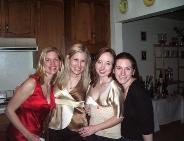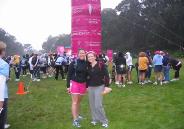 Michelle and I in Iceland

Ari and I at the Black and
White Ball

New Year's Eve 2005

SF Avon 2-Day Walk in July
2005