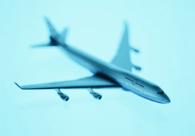 RTW Ticket...

So many people have been asking...so I finally decided to make a page dedicated to
where my 'Around the World' ticket is taking me. First of all, I decided to go through
the Star Alliance. This will put me on flights operated by airlines such as United,
Lufthansa, South African Airways, Air New Zealand, Singapore Airlines, etc. My
travel agent weighed the options between the Star Alliance and the One World
alliance (American, British Airways, etc.) and thought the former would work the
best in my case.

While there are many other small flights I'll be taking to get to certain places, this
main ticket will take me to/from some of the major cities over the next year. The
Star Alliance RTW ticket is only good for 39,000 miles of travel. Therefore, I'm
going to need to fly to San Francisco after New Zealand and will then buy a separate
ticket to get to South America.

Below is the general itinerary of my RTW ticket. As of right now, these
are the dates. But with the type of ticket I have, the dates can change at
any time...

April 26th: San Francisco to London
July 1st: Budapest to Cape Town, South Africa
August 9th: Johannesburg, South Africa to New Delhi, India
October 28th: Hong Kong to Singapore
December 1st: Singapore to Sydney, Australia
December 28th: Sydney, Australia to Auckland, New Zealand
January 27th: Auckland, New Zealand to San Francisco

Other flights that have already been booked...

London to/from Istanbul (British Airways)
Flights within Turkey (Turkish Air)
Istanbul to Beirut (Middle East Airlines)
Tel Aviv to Istanbul (Turkish Air)
Flights within South Africa/Victoria Falls (Kulula and South African Airways)
Johannesburg to/from Seychelles (Air Seychelles)
New Delhi to St. Petersburg, Russia (Aeroflot)
Mumbai, India to/from the Maldives (Sri Lankan Airlines, Emirates)
Auckland, New Zealand to/from Fiji (Air New Zealand)


Flights I have made spontaneously while traveling:

Mumbai to Cochin (Kingfisher Airlines)
Cochin to Delhi (Kingfisher Airlines)
Delhi to/from Kathmandu (Indian Airlines)
Bangkok to Hanoi (Air Asia)