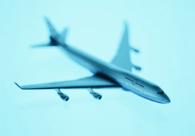 RTW Part 2
Ticket...

This time around, I did something quite different for my Around the World ticket. I
found a travel agent online who specializes in this kind of stuff. Actually, I found
him from my friends who used him. And he happened to be based in San Francisco
which made it even easier.

This 'ticket' puts me on United (my main carrier) and Emirates (an airline I can get
United miles from).

Now here's the kicker...

I decided to splurge a little bit.

All of the segments on this 'ticket' are on business class! And if there are parts
where there are only two cabins, I will be in first class.

Below is the general itinerary of my RTW ticket...

San Francisco to Los Angeles
(to visit my friends and go to Disneyland)

Los Angeles to Chicago
(to visit a couple of friends out there)

Chicago to London
Athens to Delhi
Delhi to Dubai
Dubai to Hong Kong
Hong Kong to Ho Chi Minh City
Jakarta to Singapore
Singapore to Tokyo
Tokyo to Honolulu
Honolulu to San Francisco

And because I upgraded for the business class ticket, I will also get use of
lounges along the way. And when flying on Emirates, they will provide me
with car service upon arrival to the hotel where I am staying. And I did
1.5 miles for every mile I fly. Not too shabby, huh?

And in case you are wondering...the cost for this ticket was just over
$5000. I consider it somewhat of a bargain...