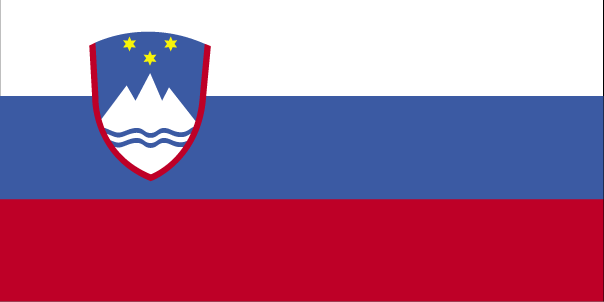 Slovenia...

Stats...


Overview:


The Slovene lands were part of the Holy Roman Empire and Austria until 1918
when the Slovenes joined the Serbs and Croats in forming a new multinational
state, renamed Yugoslavia in 1929. After World War II, Slovenia became a
republic of the renewed Yugoslavia, which though Communist, distanced itself
from Moscow's rule. Dissatisfied with the exercise of power by the majority
Serbs, the Slovenes succeeded in establishing their independence in 1991 after
a short 10-day war. Historical ties to Western Europe, a strong economy, and a
stable democracy have assisted in Slovenia's transformation to a modern state.
Slovenia acceded to both NATO and the EU in the spring of 2004.


Population:
2,011,070


Location:

Central Europe, eastern Alps bordering the Adriatic Sea, between Austria and
Croatia


Map references:

Europe


Area:

Total Area: 20,273 sq km
Land Area: 20,151 sq km
Comparative Area: slightly smaller than New Jersey


Capital:

Ljubljana


National holiday:

Independence Day/Statehood Day, 25 June (1991)


More S
lovenia
Facts...